About SERVPRO of Malden / Melrose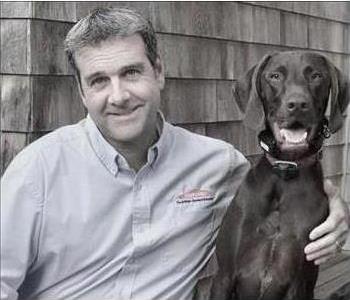 Jonathan Ray Fox
Owners of SERVPRO of Malden / Melrose
We have spent years becoming a reputable service in the region. Developing a 5-star reputation does not happen overnight, and we continue to honor our commitment to quality and integrity for customers with every restoration service we provide.
24 Hour Emergency Services and Water Damage Remediation
Properties can quickly become burdened by damage effects after fire, water, mold, and storm events. Well-trained technicians on our roster can respond promptly to these situations to begin effective mitigation to help. Emergency services can make a considerable difference in how much of a property can be salvaged and protected, so our SERVPRO of Malden / Melrose team begins many of these processes right away. We have the experts to clean, dry, and repair structures after destructive incidents.
Becoming More than a Reputable Restorer
While we have grown a substantially positive reputation in the region for our fast response and quality work, the report we have developed in our communities is not just for the restoration work we provide. As a locally owned and operated team, we strive to find many ways to give back to the communities where we live and serve as much as possible. We can help better the lives of area residents through events and programs we sponsor and support from the American Diabetes Association, The American Red Cross, and LifeBridge Northshore. We also work to improve our communities by supporting local small businesses and companies represented on our local Chambers of Commerce.
Experienced Water, Fire, and Mold Specialists
Disasters and emergencies can strike at any time, so you want to ensure that help arrives quickly and can do what is necessary to protect the property and its contents. We have a growing roster of trained technicians and professionals representing the restoration and recovery industry's multiple niches. We can help with:
Water Restoration - WRT
Fire & Smoke Restoration - FSRT
Mold Remediation - AMRT
Carpet Cleaning - CCT
Having these professionals available whenever you need them ensures that we can provide quality mitigation to prevent unnecessary loss and get restoration started immediately.
Insurance and Payment Information
For a stress free claims process, SERVPRO works with your insurance to help manage the insurance process and paperwork.
Certifications
AMRT - Applied Microbial Remediation Technician
ASD - Applied Structural Drying Technician
ECTP - Employee Certification Training Program
FSRT - Fire & Smoke Damage Restoration Technician
HST - Health and safety Technician
IICRC Certified Firm
OCT - Odor Control Technician
OSHA - 10-hour General and/or Construction Industry Training Program
OSHA - 30-hour General and/or Construction Industry Training Program
RRRP - Lead-Based Paint Activities and Renovation
WRT - Water Damage Restoration Technician